Cut Your Corporate Phone Bill in Half

Increase Your Flexibility & Mobility

Change the Way Your Business Communicates

Enjoy the Advantage of Remote Support
Increase Your Productivity

24-Hour Customer Service

Easy to Set Up, Manage & Troubleshoot

Service Calls Are Always Free

Unlimited Local and Long Distance Calls
Existing Customer?
You'll be glad to know that 99% of problems can be solved through remote support. Our team will respond immediately.
Service Request
Are You Ready to Make the Switch?
No matter the size of your business, VoIP (Voice over Internet Protocol) is rapidly becoming the standard for phone services. VoIP systems provide a sophisticated phone system complete with all the bells and whistles imaginable for a fraction of the cost charged by most major phone carriers. VoIP phone systems use the same internet connection that your company is already using to get online.
CALL 844-300-VOIP (8647) OR CLICK HERE FOR A FREE CONSULTATION TODAY!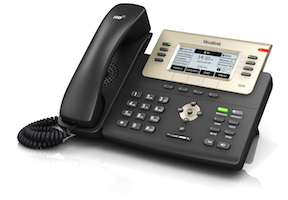 Enterprise HD VoIP Phone
T27P
The Smart Choice
Designed to change the way your business communicates
The T27P is a feature-rich VoIP phone for businesses. It has been designed for ease of use. Delivering superb sound quality as well as rich visual experience. The T27P also offers a wide range of functions, like
Shared Call Appearance
,
Busy Lamp Field
, call forward, call transfer, 3-way conference, and various other features.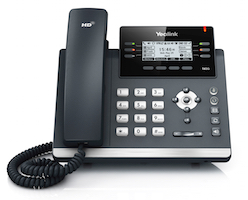 Business VoIP Phone
T42G
The Smart Choice
Designed with features to compliment your business environment.
The design of the SIP-T42G has ergonomic recessed buttons, an adjustable stand with non-slip rubber feet, and a paper label free design. Advanced acoustic clarity technologies such as full duplex, echo cancellation, and adaptive jitter buffer create an enhanced audio experience.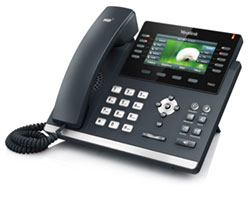 Ultra-elegant Gigabit Phone
SIP-T46G
The Smart Choice
State-of-the-art business phone
The SIP-T46G is the latest revolutionary IP Phone for executive users and busy professionals. The new design has high-resolution TFT (
thin-film transistor) technology that improves image qualities such as contrast,
color and display, delivering a rich visual experience.